Women United Success Stories
Pa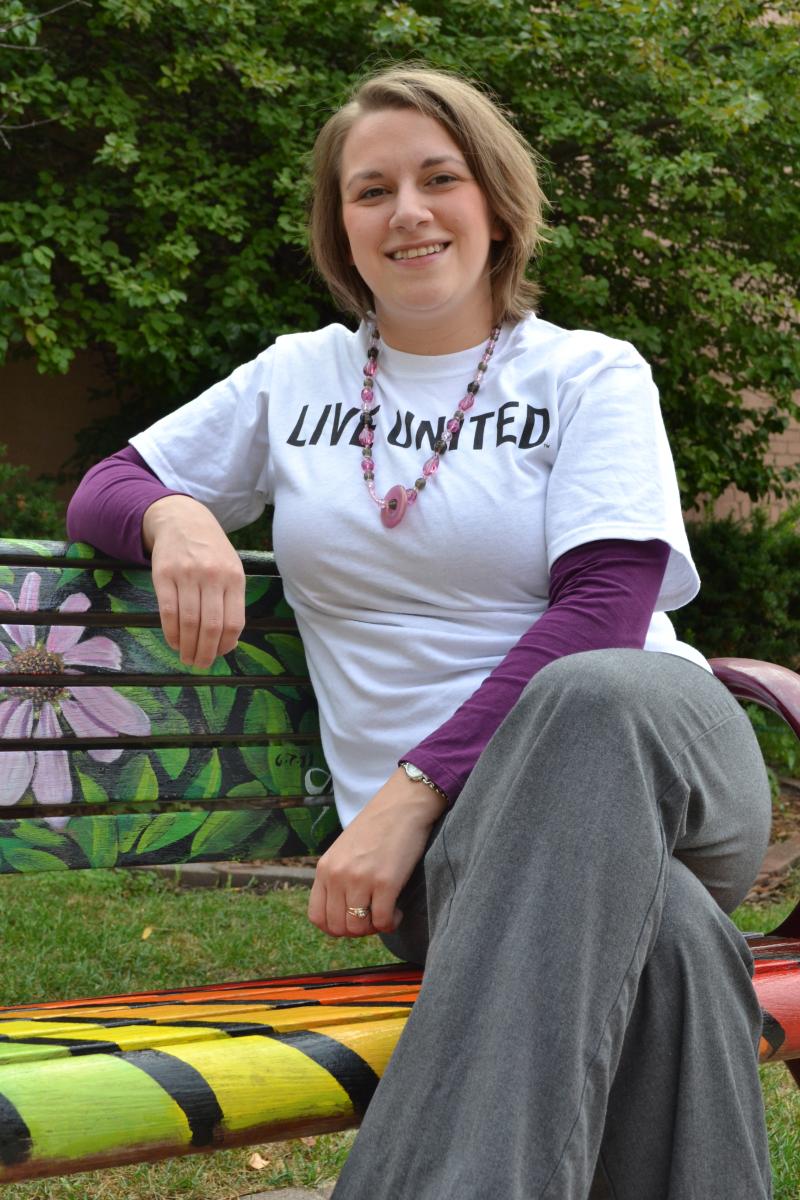 st Women United participants have shared stories of how the program impacted them. Read a few examples below. 
Jennifer S:
I have been involved with Women United for a couple years. I always thought I was good at budgeting, but they gave me so many tools to help me become better at managing my money. Now about every 6 months I sit down with a budgeting worksheet and look to see if anything has changed, and I set new goals for myself. After attending the workshops, I decided I wanted to go back to school. I had the tools to look at my options and set up a budget, and I realized that I could go back. I started school, for the second time, last year. I received a scholarship from the Women United program. Without it I couldn't afford to go back. I have a mentor who is the most amazing woman I know. We have meetings to talk about my finances. She was there during my first semester when I didn't think I was going to make it and gave me the encouragement to continue, so much in fact that I made the Dean's List my second semester. Having her and the Women United program means the world to me. It makes me want to succeed and makes me work extra hard.
Dana:
I wanted to participate in this program because I wanted to learn more about my credit report and finances. With limited income, I wanted to learn how to budget better so I could start saving and find out how to set financial goals and accomplish them. I learned a lot of information about managing personal finances at the workshops. United Way of Story County provided my transportation to the workshops and childcare for my children. I wouldn't have been able to go if I didn't have help with that. When the workshops finished, I began meeting with my mentor to take what I learned in the classroom and start applying it. I love meeting with my mentor. I use what I learned on a daily basis. Since I started with Women United, I always keep track of my spending and budget every month. I actually have money in a savings account now, which was a goal of mine. I am not living paycheck to paycheck anymore. Most  importantly, I am a much happier person because I know how to manage my money. I pay my bills on time, and I have money saved up for emergencies. I am a single mom, and it feels good to know I am saving for my future, as well as my kids'. I would definitely  recommend this program to everyone; even if you think you know everything about your finances.
Jennifer P:
The reason I signed up for the Women United program was to educate our family on how to pay off debt. Since attending the classes we've learned to budget our paychecks and set aside enough to pay out of pocket for some of my continuing education. We have also paid off two credit cards and are making double payments on the remaining debts. This plan will have us credit card-debt free in just a few years. I learned a lot during the workshops and saw how important this class was for my family. We were barely making a dent in our credit card payments because of the interest. The classes taught me the importance of getting rid of this and how to achieve it. I liked seeing the other participants each week and learning from their questions and stories, too. Until the moment I learned about the scholarship for program graduates, I didn't believe there was any way that I could continue my college education. With the scholarship I received, I was able to return to school paying only a small portion out of pocket. Pursuing advanced education in a field I'm passionate about will enable me to educate and empower women. It's my opportunity to "give back" to the community which is furthering my education. I've met women who've successfully overcome challenges to make differences in their finances, their lives and the community. My mentor encourages me and my goals. She has shown initiative in the community and is a positive leader. I love meeting with my mentor because it drives me further in achieving my dreams. Because of what I learned in the Women United program, my husband and I are able to give our two kids a great future. We are looking forward to see what is yet to come!
Mynette:
I learned a lot about taking care of my personal finances. I use it all of the time. I can budget my money now, and I couldn't before.
Misty:
It was nice to get away and learn something important. And, I didn't have to worry about how to get there. That's one of my main worries. I don't have extra money for gas. I wouldn't have been able to come if it weren't for help. 
Janis:
I learned new ways on how to budget money. It actually works come bill time. I use the 'envelope trick' and it stretches the money further. I found that in the end I have extra money left over. With all the saving we did, we actually bought our first home.
Bethany:
I really liked how different parts of the program fit everybody. You are talking about the issues everyone is running in to. I found the credit area really helpful, because I've always had a lot of questions about credit. I already know how I can improve it. It doesn't seem quite so impossible.